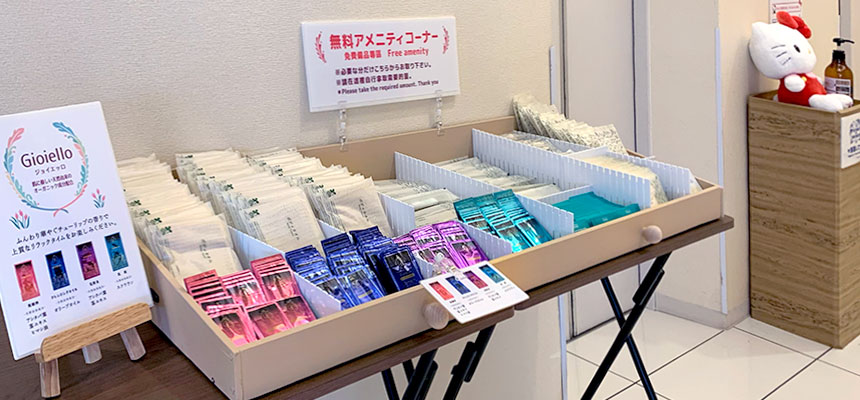 The hotel has added amenities and changed some of the ways in which they are provided. Shampoos, soaps, cleansing oils, and facial cleansers that come in contact with the skin are now made with safe organic ingredients. In addition, body towels and cotton sets are made of 100% natural cotton. Toothbrushes, hairbrushes, and leather goods are now made from bioplastic containing 35% rice husks, which contributes to reducing environmental impact.
Shampoo, conditioner, body soap, and character slippers are provided in your room. Other amenities are available at the "Free Amenity Corner" on the 1st floor, and guests can now pick up what they need.
The hotel is striving to adopt ecological and earth-friendly amenities based on the SDGs. We appreciate your understanding and cooperation.
For details of amenities, please refer to the page of each guest room (double, twin, and junior suite).