Services and facilities
10F
Lounge
9F
9F Rooms
8F
8F Rooms
7F
7F Rooms, Smoking area, Vending Machine, Microwave
6F
6F Rooms
5F
5F Rooms
4F
4F Rooms
3F
3F Rooms
2F
2F Rooms, Family Spa Bath, Coin Laundry, Gym

(Currently dormant)

1F
1F Front desk/ Lobby, Theme Boutique, Theme Café

(Currently dormant)
Hotel 2F and up are the exclusive floors for guests. Non-residents are kindly requested not to enter. If you need to meet with the guests, please do it in the lobby on the 1F.
Except the 7F smoking room, the hotel is completely non-smoking (including electronic cigarettes).
Please do not leave the room in only leisure wear or underwear.
Please do not wear guest slippers to floors other than the guest rooms (2F to 9F).
Theme Boutique [1F]

Opening hours: 8 am to 11:59 pm

Gym [2F]

Open for 24 hours free to use.

(Currently dormant)


The gym has treadmills and exercise bikes.

Coin Laundry [2F]

Open 24 hours
3 washing machines available
Please pay attention to the time required to wash the clothes. If the clothes are left for more than 30 minutes without being retrieved, they will be collected at the front desk.

Family Spa Bath [2F]

Opening hours: 5:00 pm to 22:30 pm
(2 bathrooms available by reservations only)
One hour at the time (cannot be extended). Please check the availability at the front desk and reserve the time slot. Please collect the key before and return it after at the front desk.

Vending machines and microwave [7F]

Available for 24 hours
Vending machines have drinking water. Japanese tea. coffee. black tea. soda Please note that alcoholic beverages and tobacco products are not provided. There is a microwave oven next to the vending machine. Please be careful when using it

Smoking Room [7F]

Open 24 hours
The hotel is completely non-smoking except for the designate smoking room. Please use the smoking room when you need that includes the electronic cigarettes.
Morning Sanrio Theme Breakfast Package
(extra charge. Reservation required the day before)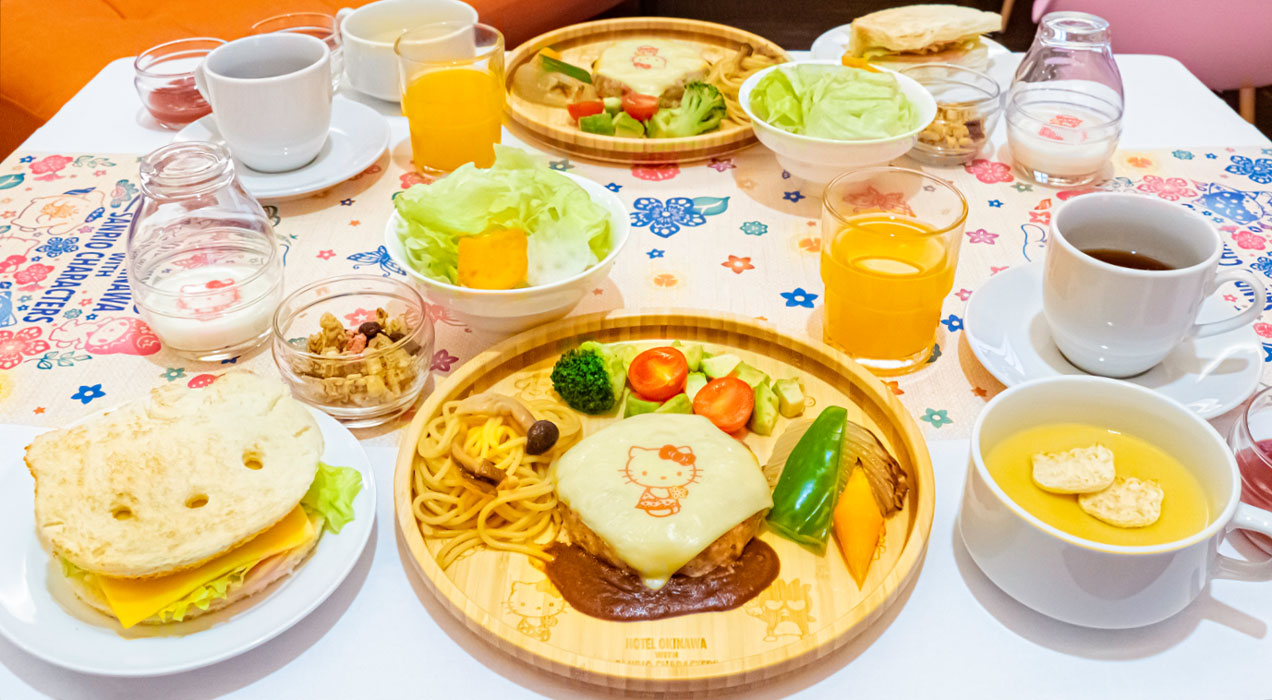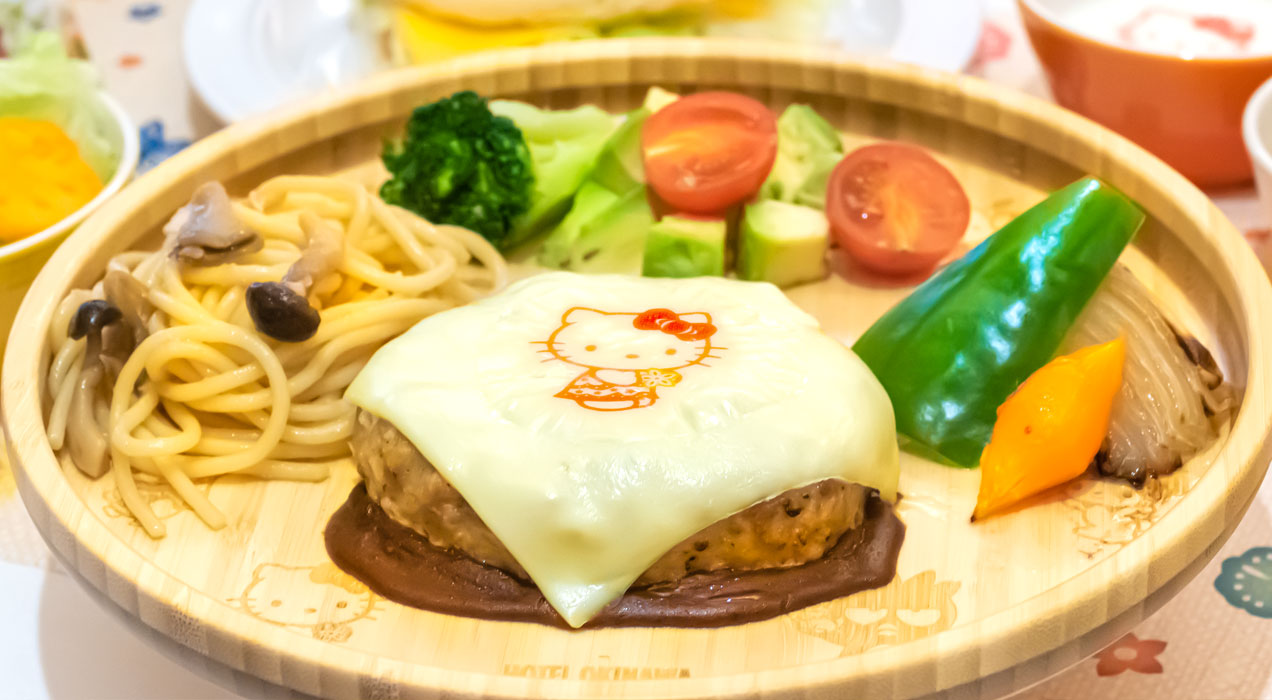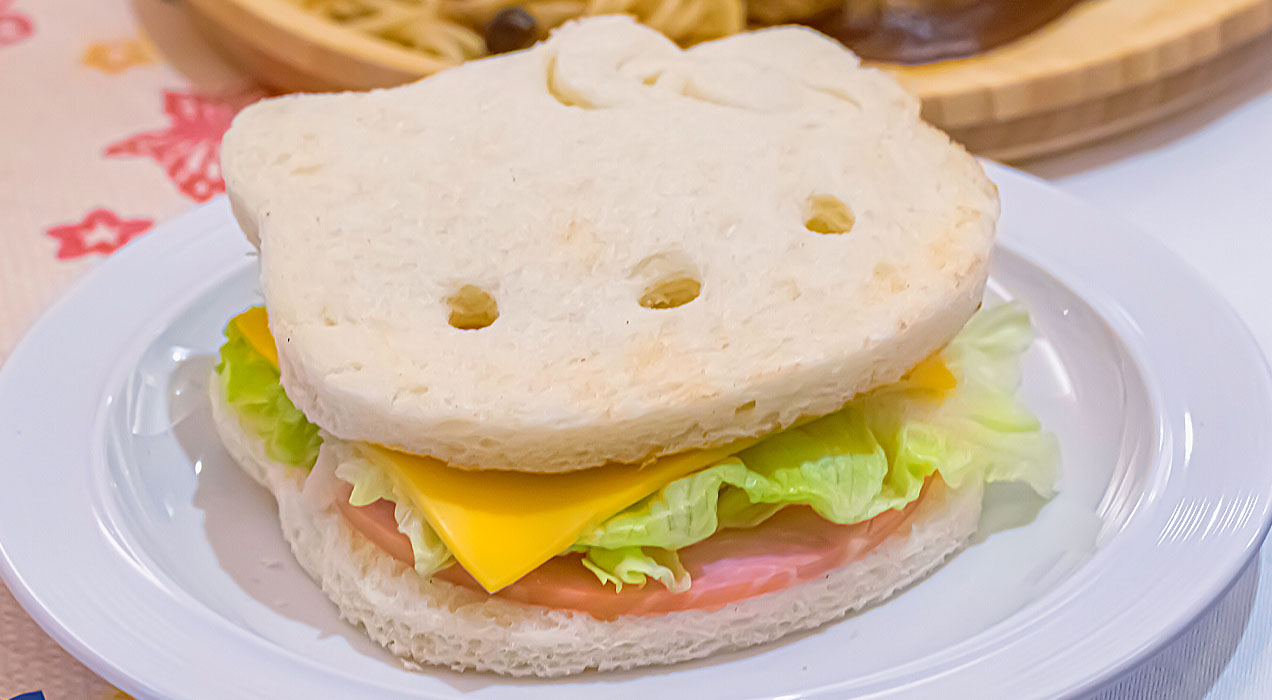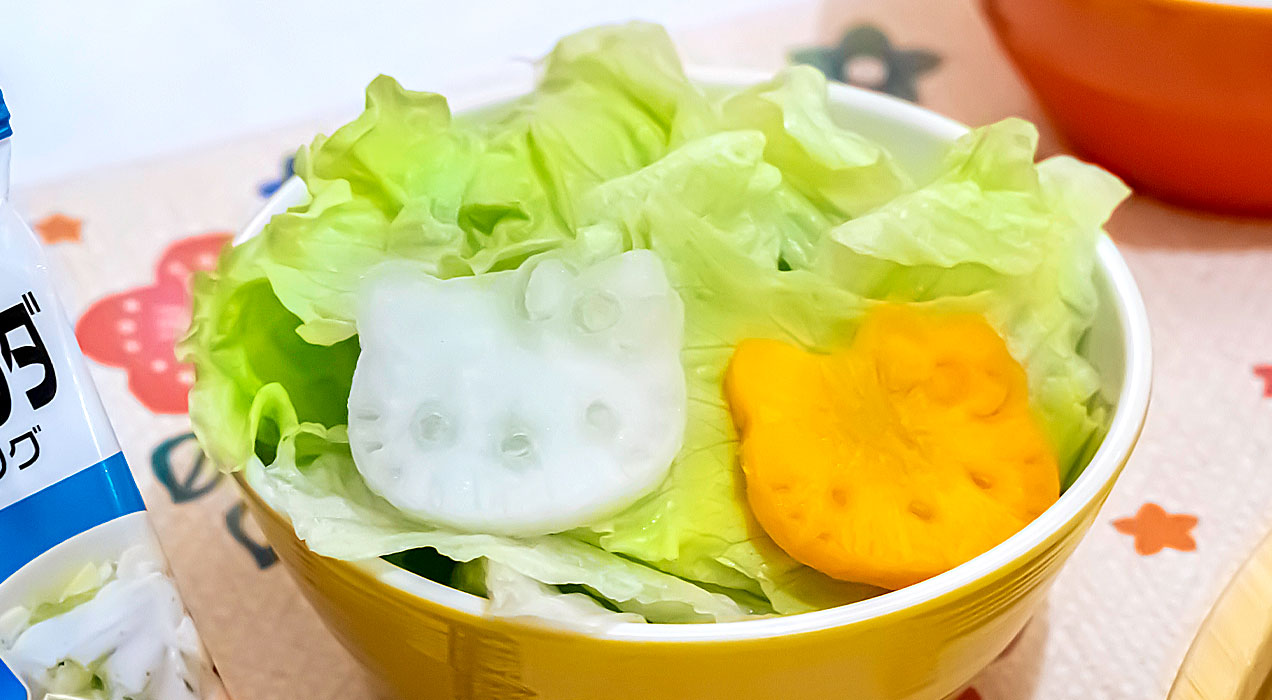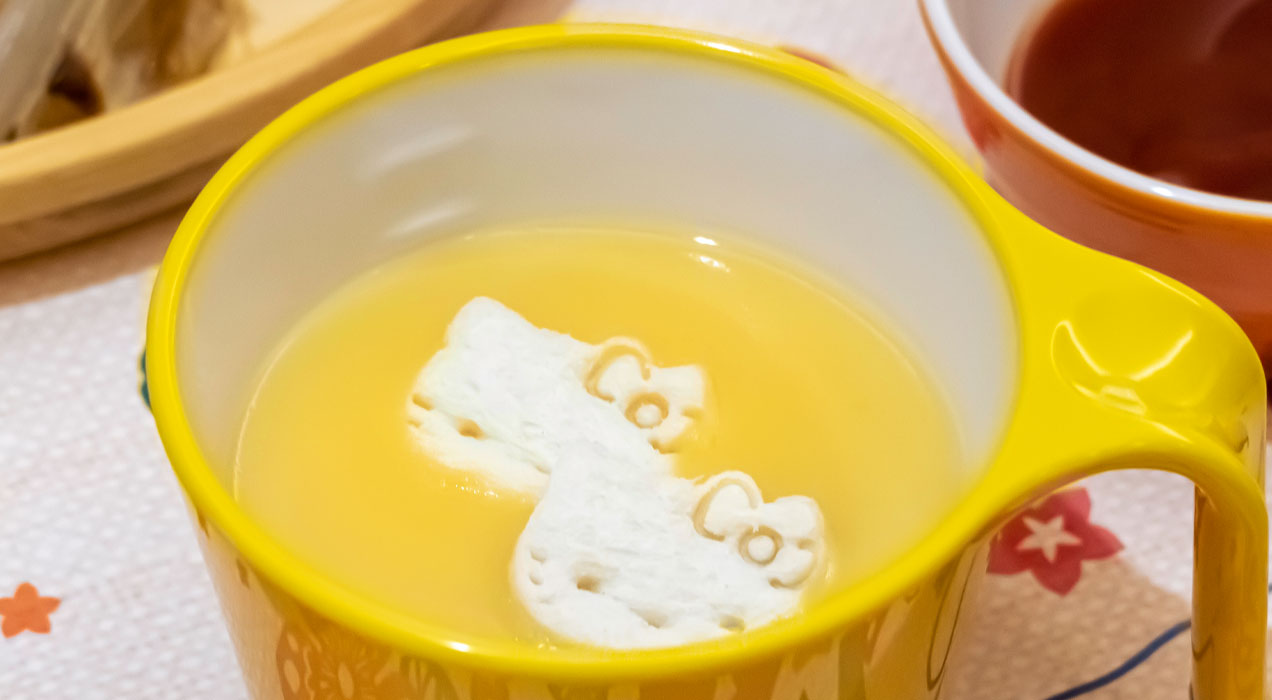 Service hours: 6:30 am to 9:30 am
(Room service is available. Please check with front desk staff for details)
Internet (Free. Wireless Internet / Wired Network)
Dedicated Wi-Fi access points are set up in the lobby, guest room floors and guest rooms. For Wi-Fi services, please ask the hotel staff at the front desk.
Wi-Fi is free at the hotel, but it is not guaranteed for all guests. When the network connection is too busy, there is a chance that it will be difficult to connect to the network.
Internet services may be unavailable in the event of device failure.
Guests are required to manage the security risks of network use.
Supplies Borrowing Service
DVD player and anime software title (only Japanese)

Sanrio Baby Night Hello Kitty

Sanrio Baby Infant Rocker Bouncer

Sanrio Baby Musical Deluxe Gym
Bed Guard
Baby Stroller
Iron
Lan Cable
Humidified air purifier
Chargers
Electric Kettle
Trouser press
Sewing kits
Nail clippers
Umbrella
 
Please note that only a limited amount is available
Other Services (Please check with front desk)
Valuables storage services
Baggage storage before check-in
Copy and Fax Services

(Charge)

Paid delivery service (only in Japan, using Yamato's courier service. Japan Post Service)